These days a website without video content is a lot like a banjo picker without fingers. There's strumming going on, but nobody calls it music.
Here are 10 reasons you should consider adding video content to your organization's site:

1. Engage Your Website Visitors
We hinted at this benefit above. Custom video is a great way to bring visitors to your website through improved search engine rankings, get them to focus on your message in multiple ways (visually, audibly, etc) and get them to spend more time on your website.
This means they are spending more time exposed to your value proposition, calls to action, etc. Custom video offers a unique advantage over other forms of content because it does not just tell visitors about your company, product, or service – it SHOWS them.
This is the difference between passive and active engagement. As a rule, people learn and remember information better if they are actively engaged. Custom video accomplishes the goal of your website actively engaging visitors
2. Videos Drive Website Traffic
Search engines LOVE new content, whether it is a fresh copy, a new blog post, a press release, or a custom video. Every time you add content, your search engine rankings will see an uptick. So, why not go the extra mile and make that fresh content a custom video?
You can even multiply the search engine bump by using targeted keywords (limit to 1-2) in the video title, tags, and description. Don't just add the video to your website, create a channel on YouTube (did we mention that Google owns YouTube) to really maximize the SEO benefit as the result of your video (make sure you use key words to promote on YouTube) being on multiple locations, with none of the duplicate content issues.
Plus, you can maximize the benefit of improved SEO by sharing the video through your social media networks. Check out the "increase your reach" benefit below to learn more.
3. Videos Help with Upsell
Videos can convey data in less time. Rather than having to actively read stats, the viewer can passively absorb large swathes of data. Take this video on the safety features on the new Volvo S60.
4. Videos can Give Your Content a Voice
According to Susan Weinschenk, a noted Ph.D. and psychology consultant for brands like Disney and Walmart, the simple addition of a human voice converts information into meaningful content.
Add to that, a human face and the message instantly becomes more credible. Take this basic video overview for Dallas-based Office Furniture Source.
5. Video Adds Movement
Also, according to Weinschenk, another thing that runs deep in our anthropological DNA is the almost Pavlovian response to movement. Our pulse quickens, we focus more clearly, we zone in, not out.
Take a peak at this rockin', quick-cut video for the Dallas-Fort Worth Fellowship of Christian Athletes. Jesus is the Rock and he rolled my blues away.
6. Strengthen the Bond with Your Customers
A great way to strengthen the bond with your website visitors is to publish custom videos featuring your employees. People like to buy from people they know, or at least that they feel they know.
So, why not introduce visitors to your team through a custom video? Whether the video are employee profiles, product demonstrations or a live delivery of your company mission statement and values, video is a great way to get visitors closer to you and your company.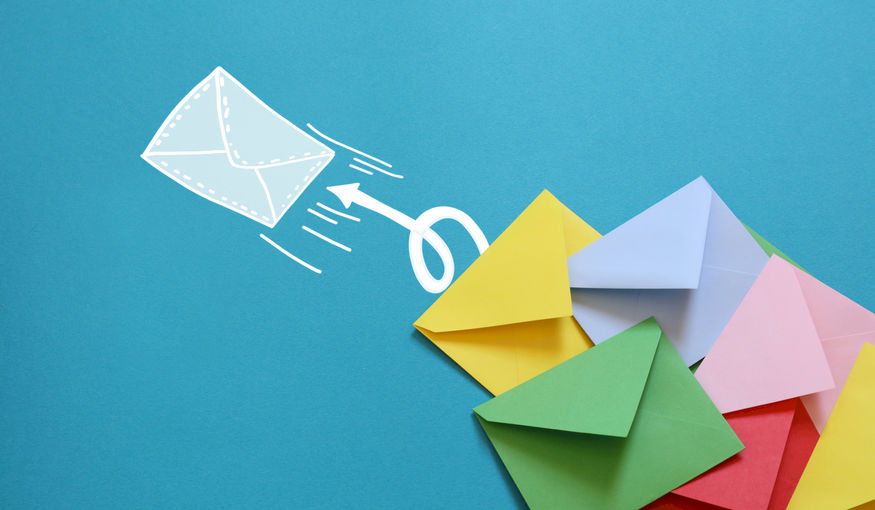 7. Quickly Deliver Your Message
Unless your website visitors have crazy speed-reading skills, it is a safe bet that they digest the information they see and hear faster than information they read. Because of this, a custom video is a great way to get your message across in a format visitors will quickly and easily digest.
We're not saying video should completely replace written content, but it is a great complement to your copy and will strengthen your message overall.
8. Give Your Company a Personality
You can claim to be a hip, cool, fun company that is dedicated to solving its customers' problems and delivering on their needs until you are blue in the face (or would that be blue on the webpage?).
But why not use a video to drive home that message? Sure, those "get to know us" profiles where your employees talk about their cat or underwater basket-weaving hobby are great, but what better way to accurately present your company culture and personality than through a custom video of your team in action.
9. Stand Out from Your Competition
In a world of "me too" companies, custom video is a great way to differentiate yourself from your competition. The simple truth is, not many companies have the vision, the creativity, or the guts to put a living, breathing representation of their company and product/service on their website.
Those that do will have a major advantage over their competition. Whether your industry is highly commoditized or highly specialized, utilizing custom videos on your website will make you stand out.
10. Increase Your Reach
Just as you can increase your reach by integrating your blog with social media networks, you can do the same with custom videos. By both sharing your video through your own social media networks and allowing visitors to share do the same through theirs, you create the opportunity for your video to go viral.
Remember, post that video to your YouTube channel (Google loves YouTube videos) so you have an additional place to promote, and to get promoted.
Interested in adding a video to your current website? Give us a ring at 918.609.3248.